Ihsa cross country state meet 2011
Sequoit XCTF Detweiller Park - IHSA
IHSA 2A XC State Meet, 11/03/, Cross Country. IHSA 3A Boys Cross Richard Spring Invite (Peoria Notre Dame), 09/17/, Cross Country. IHSA 2A XC. IHSA 1A Boy's Cross Country State Championships, 11/04/, Cross Country IHSA 3A Cross Country State Meet, 11/05/, Cross Country. Peoria Notre. Galva-Mid County. 11, Tristan Olpin, Rockford (Keith Coun 12, Matt Gedraitis, Westmont. 12, Kyle Johnson,
IHSA Cross Country State Championship
We were still, however, among the smaller half of the schools in AA, competing against many city and suburban schools that enrolled 2, and more students. It had made no difference to us when in the IHSA instituted a 1.
Detweiller Park
Records & History
Illinois Prep Harrier
Basically the smaller public schools from around the state ganged up on the private, Catholic, and city schools—mainly because of the success of those schools in very specific sports: Football, with its eight classifications, was a particular target. The multiplier was intended to move some of the Catholic school powerhouse football teams up in class into competition with bigger public high schools. As a result, our Saint Ignatius enrollment became under the multiplier.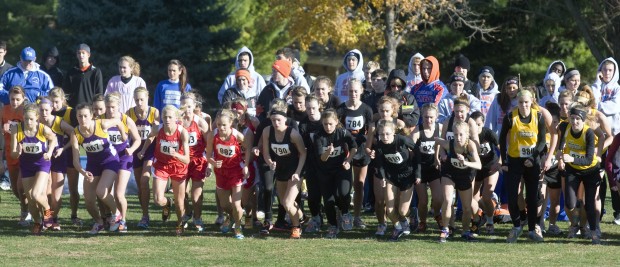 But in track and cross country, both two division sports back then, it meant nothing to us. We were already classified as a big school, remember. But then, inthe IHSA instituted another change: The cut-offs were roughly at for 1A, for 2A, and above for 3A. Ignatius should be a 2A school by straight enrollment. But the multiplier put us in 3A. We have competed in 3A ever since. The story got a little bit more complicated in when the IHSA instituted an automatic waiver system that exempted many schools from the multiplier on a sport by sport basis.
Essentially, if a multiplied school has not been able to compete successfully in a particular sport against the larger school class, it is no longer multiplied in that sport. There are many interesting issues with the multiplier. The waiver procedure raises more issues. But it is still really a non-issue for us. We have had enough success as a team in track and cross country that we expect to be multiplied. I actually began blogging here two years ago mainly because I simply wanted to think about and write about the multiplier and the issues it raises for our cross country and track teams at Saint Ignatius.
The conclusion I reached then continues to hold.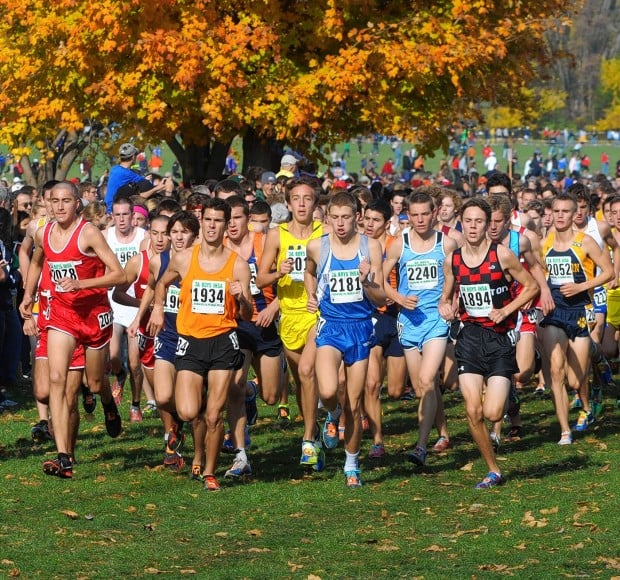 In conversations with my athletes, they have told me that they prefer to compete in the 3A large-school division of the IHSA against the best competition in the state. Inespecially, we showed that we are able to do so. At the state track meet in May, we scored 28 points to finish fourth in the 3A meet. Most of our points came from one athlete, our double state champion Jack Keelan, who won the and meter runs.
In 2A we might have scored points in eight additional individual events, and in two more relays. That kind of success would arguably have made us an even more storied team. Fourth place in the state meet did not give us a trophy.
Second place in 2A would have given us one. The multiplier has recently been a topic on Dyestat. At a sectional seed meeting, according to Geiger, a 2A coach for a team with a multiplier waiver talked about keeping kids out of the meet to avoid scoring points that might earn the team a spot next year in the 3A series. Under the complicated rules of the multiplier, if you finish in the top three spots at the sectional meet as a team for two years out of six, you lose the waiver—and you might bump up in class.
We have won two sectionals, and I think we have finished in the top three of every sectional meet since I started as coach ten years ago. After our sectional win this year, we are automatically multiplied for the next five years. Andrew Adelmann, track and cross country coach at Jones College Prep, recently wrote a blog post about the multiplier on the Dyestatil.
The gist of his argument was that it is unfair to apply the same 1.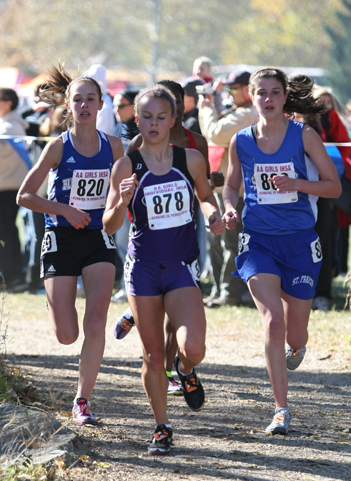 City magnet schools, after all, are not un-boundaried schools, he noted; they enroll students from the city of Chicago, and they do so under a set of admissions rules that are very strict.
Jones is in a particularly problematic position with regard to the multiplier. They are a successful program—especially in cross country, where they were the 2A boys state champions in They were successful as a track program for a few years competing as a 2A school in sectional meets; they had two top-three team scores in the last three years, which means they are multiplied for three more years.
The Jones enrollment is aboutwhich multiplies to For cross country, they are a 2A school, with the cut-off above But for track, the 2A cut-off is just above ; Jones was 3A for track this year, and they will be 3A for next year, as well. I consider Adelmann a coaching friend.
The Chester Girls' finished 9th out of 12 1A schools, which did not make the top-5 cut to advance to the State Meet. Sparta won the Boys' event with a low total of only 36 points.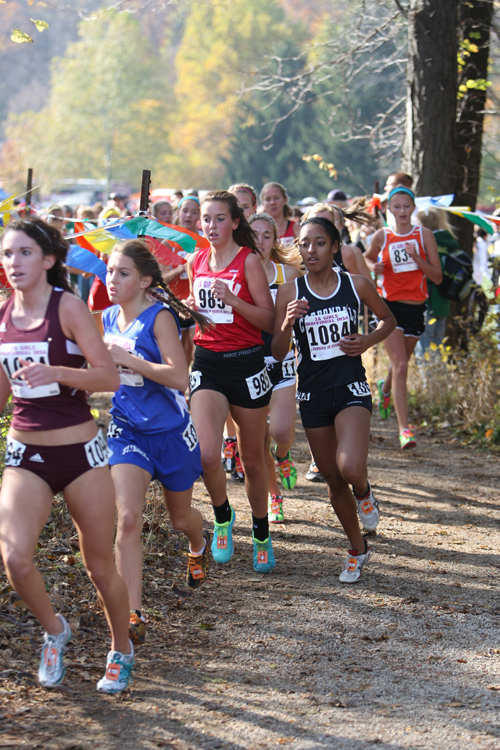 Sparta's Jon Hill was the overall winner of the Sectional Meet with a time of Teammates Wesley Bradshaw 2nd, Other top-5 Sectional finishers who qualified to advance to the State Meet included: Herrin 2nd,Edwardsville-Metro-east Lutheran 3rd,Freeburg 4th, and Chester 5th, Rounding out the field of 12 Class 1A schools were Columbia 6th,Pinckneyville 7th,Belleville Althoff 8th,Carmi-White County 9th,Benton 10th,Carterville 11th, and Nashville 12th, Chester's lead runner was junior Devin Valleroy who ran the 3.
Valleroy placed 7th overall. Link Cushman, who has been Chester's number two runner all season, ran a time of The junior runner placed 15th overall. Verne White, one of Chester's only two seniors, ran an excellent race with a time of He placed 28th overall.
IHSA State Cross Country Meet | Race Results Plus
Kyle Landon, another CHS junior, finished 45th overall with his Zach Sternberg, Chester's other senior runner, finished the race with a time of Chris Schwartz, another junior runner, had a time of He finished 80th overall.
Last but certainly not least, Brent Knop, a junior, ran a good race finishing 99th overall with a time of The Jackets will proudly represent themselves, the City of Chester and Chester High School as they run against the very best competitors in Illinois high schools. The Lady Jackets, led by junior Taylor Yankey, finished 9th overall out of 12 schools. Yankey finished 28th overall with a time of She bettered her Regional time of Chester's number two runner, senior Emily Reid, also improved over her Regional.