Pope on personal relationship with jesus
Pope Francis on Divine Mercy Sunday: Relationship with Jesus is our own personal love story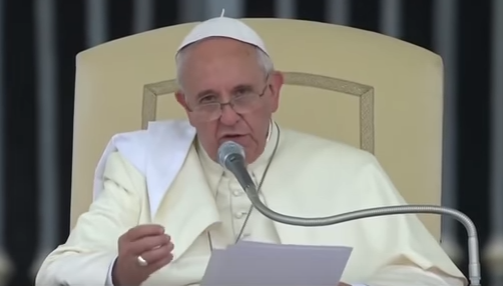 Pope Francis tells a crowd of in Rome that "a personal relationship with Jesus Christ" must be avoided at all costs. General Audience of 25 June , Catechesis of Pope Francis. they can maintain a personal, direct and immediate relationship with Jesus. Pope Francis described as "dangerous" the temptation to believe that one can have "a personal, direct, immediate relationship with Jesus Christ without.
Pope Francis described as dangerous the temptation to believe that one can have a personal, direct, immediate relationship with Jesus Christ without communion with and the mediation of the Church. I know he was trying to say that we should not go-it-alone and we should use the Church to further our efforts in developing our relationship with Jesus, but it certainly has caused a lot of uproar!!
Renee, What Pope said, is that it is a dangerous notion to seek a personal relationship with Christ outside the Church.
Pope: Relationship with Jesus is our own personal love story
In other words, as Christians our relationship with Christ, puts us into a relationship with the entire Body of Christ.
Paul talked about this in detail in Ephesians 3being saved by grace through faith, we become part of the Body and are In Christ.
Pope Francis: Personal Relationships with Jesus are Dangerous-Outdated!
In Corinthians he uses stronger language, saying the eye cannot say to the foot I don't need you. Certainly a personal relationship with Christ is necessary but, by definition, a relationship with Christ is a relationship with His Body, the Church. Jesus taught us to pray, Our Father. Our — that is a personal plural possessive Pronoun. By saying My Father, you are using only a personal and possessive pronoun but by virtue of being Our Father it implies a relationship with the rest of the Christians on the Earth.
Bishop Barron on Having a "Personal Relationship" with Jesus
So that is what the Pope meant in context. But they are linked with us via maxi screen. And thus we are together at the same audience. And today let us all pray especially for them, for their illnesses.
In the first catechesis on the Church, last Wednesdaywe began with the initiative of God who wants to form a people to carry his blessing to all the nations of the earth.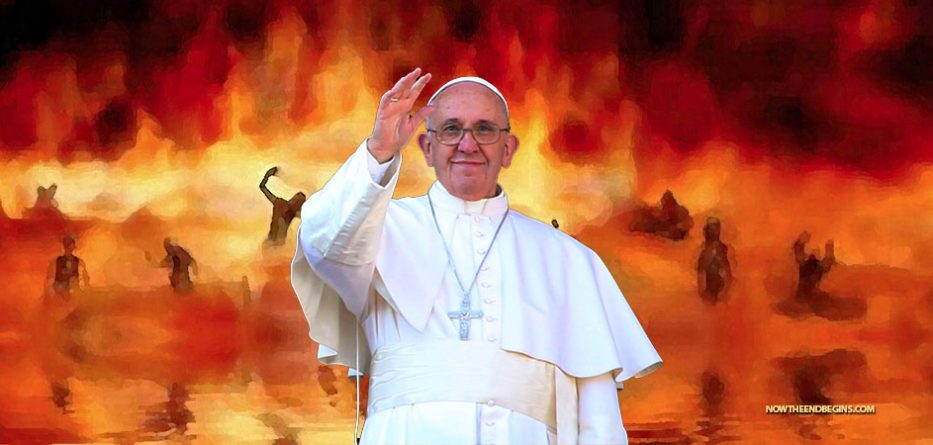 He begins with Abraham and then, with great patience — and God has that, he has a great deal of that! Today we would like to pause on the importance for a Christian to belong to this people. We will speak about belonging to the Church.
We are not isolated and we are not Christians on an individual basis, each one on his or her own, no, our Christian identity is to belong! We are Christians because we belong to the Church.
It is like a last name: It is so beautiful to observe how this belonging is also expressed in the name God gives to himself.
I am the Omnipotent One In this way He reveals himself as the God who made an alliance with our fathers and remains ever faithful to his pact, and calls us to enter into this relationship which precedes us. No one becomes Christian on his or her own! No one becomes Christian by him- or herself. Christians are not made in a laboratory. A Christian is part of a people who comes from afar. The Christian belongs to a people called the Church and this Church is what makes him or her Christian, on the day of Baptism, and then in the course of catechesis, and so on.
But no one, no one becomes Christian on his or her own.
Did the Pope Condemn Personal Relationships with Jesus? | Catholic Answers
If we believe, if we know how to pray, if we acknowledge the Lord and can listen to his Word, if we feel him close to us and recognize him in our brothers and sisters, it is because others, before us, lived the faith and then transmitted it to us. We have received the faith from our fathers, from our ancestors, and they have instructed us in it. If we think about it carefully, who knows how many beloved faces pass before our eyes at this moment: I always remember the face of the nun who taught me the Catechism, but she always comes to mind — she is in Heaven for sure, because she was a holy woman — I always remember her and give thanks to God for this sister.